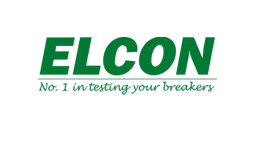 ELCON International manufacture circuit breaker test equipment.
Your need for complete and accurate analysis of your breakers is recognised by Elcon International as one of the world's leading suppliers of breaker test equipment. Founded in 1979 and with only breaker testing in focus, you get smart and professional solutions for your everyday work with high voltage products and switchgear.
Off-line testing can be both costly and time consuming. Due to the security requirements for off-line testing, the first trip operation is issued before any recording can be done. By doing that, you have missed very important breaker condition data. First trip analysis enables not only on-line testing, but is also a swift way of determing whether the breaker is operating as it should. And with the SA10, unlike when using other first trip testing equipment, you have the possibility to perform full off-line diagnostic if a breaker problem should be found.
More and more power companies are pushing for some kind of on-line control of their circuit breakers. Not only because of the expensive outage times, but also because of the safety issues involved. On combined breakers where there are now disconnectors, the need is expressed even further.