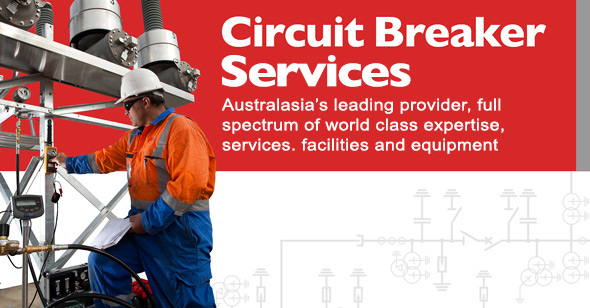 Circuit breakers are a vital component in high voltage infrastructure. No asset owner can afford poor performance in this area; safeguarding essential equipment and the health and safety of employees is critical. Often combined with the challenges of handling SF6 gas, many organisations understand that working with the leading service provider is an essential part of managing their circuit breaker assets.
Correct operation of circuit breakers to protect people and substation assets is a critical requirement. At PBA we comprehensively understand how to achieve this and meet the exacting environmental, health and safety, regulatory compliance and technical standards spanning the full range of HV circuit breaker technologies.
This is why we have a reputation as Australasia's leading circuit breaker expert and preferred service provider, including recognised leadership in SF6 handling.
Our knowledge also spans all aspects of the high voltage system. We understand what it takes to ensure successful outcomes. So if you want the best people working on this crucial asset turn to the leaders.
PBA circuit breaker solutions offer our clients the full spectrum of expertise, services, facilities and equipment.
Our services include:
Experience and ability to work with a vast range of circuit breaker brands and technologies (including programming of point-on-wave relays)
Analysis of circuit breaker health key indicators (timing, motion, coil current, resistance, etc) to ensure tolerances and wear are correct
Circuit breaker assembly, installation and commissioning tests
On site fault finding
On-line circuit breaker condition monitoring
Refurbishment and overhaul in a clean workshop
Project and asset management and on site supervision
PBA also offers:
Leadership in the handling and management of SF6 gas
A full suite of circuit breaker and SF6 test equipment
Full compliance with industry standards
Circuit breaker asset management plans