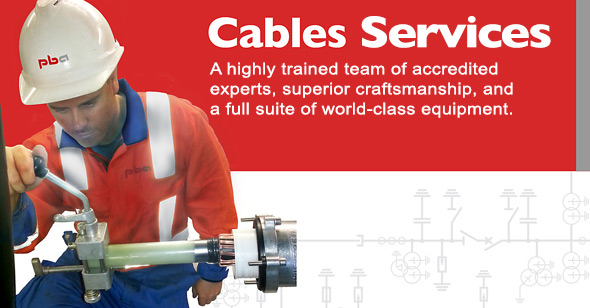 Optimising cable performance and cost effectiveness demands not only the highest level of technical expertise, but also a total commitment to careful craftsmanship – PBA offers its clients both.
When you are looking for a leader with the full suite of specialist cable services, for both HV and LV, above or below ground, you can trust PBA to get the job done to an accredited standard. PBA people are also qualified to work on live equipment, including LV jointing.
The PBA cables team are hands-on experts trained to a high standard. This includes ongoing offshore factory training with a range of industry-leading OEMs. Our people are also passionate about quality, as reflected in a standard of craftsmanship appropriate for these crucial interconnections between valuable assets.
This combination of capabilities and wide industry knowledge make us strongly focused on network integrity. This helps to ensure system longevity, reliability and cost effectiveness.
So if you need a high standard of professionalism and know-how, get the PBA Cables team on the job. We are industry experts in the field, and our in-depth understanding means we can give you the level of specialist support you need.